Exciting times for all our Aireys Yoga community, locals and those from far and wide. We are now offering a $50 14 day pass for unlimited live streamed classes via the zoom.us app. That's up to 20 classes!

If you'd like to attend book via the booking button on our timetable page. Then we will email you a link inviting you to practice with us. At this time more than ever we need to keep up our mind body practices and stay connected.
Current passes can be used first or placed on hold. If you  are suffering financial hardship at this challenging time please email to discuss
Payment  via EFT  Amy Murphy and Maureen Finemore
BSB 633 000 ACC 161 507 009
---
Yoga classes that encourage you to honour your unique body and practice with awareness. At Aireys Yoga we encourage you to listen and respect your intuition, guiding and supporting you through the ancient practice of yoga to improve overall health and wellbeing.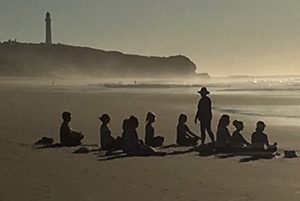 Ki Yoga
Ki Yoga and Yoga Therapeutics are a Japanese inspired active style that differs from other forms of yoga. It uses movement and strong breathing to release the meridian system, which underpins most eastern healing practices such as Acupuncture, Shiatsu and Tai Chi. The therapeutic nature of Ki Yoga is particularly effective for easing the aches, pains and worries of life.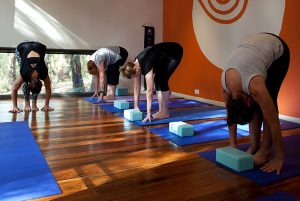 Hatha flow
With a focus on posture and correct alignment, our Hatha flow class incorporates sun salutation sequences and classic standing postures to invigorate and prepare the body for deeper explorations of yoga postures. Props are often used for support and  to deepen awareness of the body and relax the mind. This class concludes with a 10 minute Nidra relaxation.
Photography by Amber Parsons. All rights reserved.
Aireys Yoga would like to acknowledge and thank the traditional owners of the land The Wadawurrung, its elders past and present.