Thanks for visiting our website. We are excited to announce that from June 22nd we will be able to offer face to face classes again, provided the Covid restrictions are lifted.
From June 22nd we are also introducing a new booking and payment system called Punchpass.
How to book and Pay?
2. Click on the class you would like to attend
3.Sign in or create an account
4. Click reserve my spot in class, you will receive a confirmation email with your zoom link or face to face confirmation
For quick access save this shortcut: https://aireysyoga.punchpass.com/. On to your phone, tablet or computer home screen
Please note all classes will continue to be live streamed via zoom and about half will be small group face to face adhering to the 1.5m physical distancing recommendations The Kangaroom will be limited to 5 students and The Space @ Aireys will be limited to 8 students.
Class passes:
10 visit punchcard – $160.00
5 visit punchcard – $85.00
drop in visit  -$20.00
Memberships:
Fortnightly unlimited – $50.00
Monthly unlimited – $90.00
Family monthly unlimited – $170.00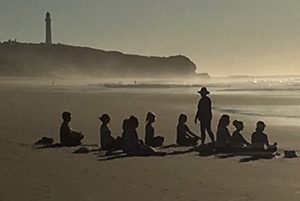 Ki Yoga
Ki Yoga and Yoga Therapeutics are a Japanese inspired active style that differs from other forms of yoga. It uses movement and strong breathing to release the meridian system, which underpins most eastern healing practices such as Acupuncture, Shiatsu and Tai Chi. The therapeutic nature of Ki Yoga is particularly effective for easing the aches, pains and worries of life.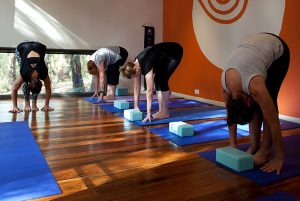 Hatha flow
With a focus on posture and correct alignment, our Hatha flow class incorporates sun salutation sequences and classic standing postures to invigorate and prepare the body for deeper explorations of yoga postures. Props are often used for support and to deepen awareness of the body and relax the mind. This class concludes with a 10 minute Nidra relaxation.
Photography by Amber Parsons. All rights reserved.
Aireys Yoga would like to acknowledge and thank the traditional owners of the land The Wadawurrung, its elders past and present.